Since our event relies on the support of adults, many of you have questions since you haven't been to the North Pole.
Here's a few of the most common ones we hear. If you have any OTHER questions .. just CONTACT US!
---
Where do the children come from?
Our children are nominated by the region's social agencies. We do not take publicly-nominated children .. simply because we are not qualified to determine the state of need of one child versus another. If it was possible, Mrs. Claus would bring each and every child to the North Pole. So, we work with the experts and leave Mrs. Claus to her baking! Here's a list of our partner agencies:
Catholic Charities
Salvation Army
St. Vincent de Paul
Transitions for Women
How do you select the children to attend each year?
Children are nominated by our partner agency staff & counselors each year starting in late September – October. We gather their nominations of 4-10 year old children and review against Santa's Once-in-a-Lifetime Visitors log. Once approved, the agencies proceed to discuss with the child's guardians to ensure they will sign the release form, remain in the area through this event and supply Santa with all the necessary gift wish lists, clothing sizes, special interests, etc. All this information is needed by early-mid November. Santa and his team need this time to prepare for the child's amazing adventure.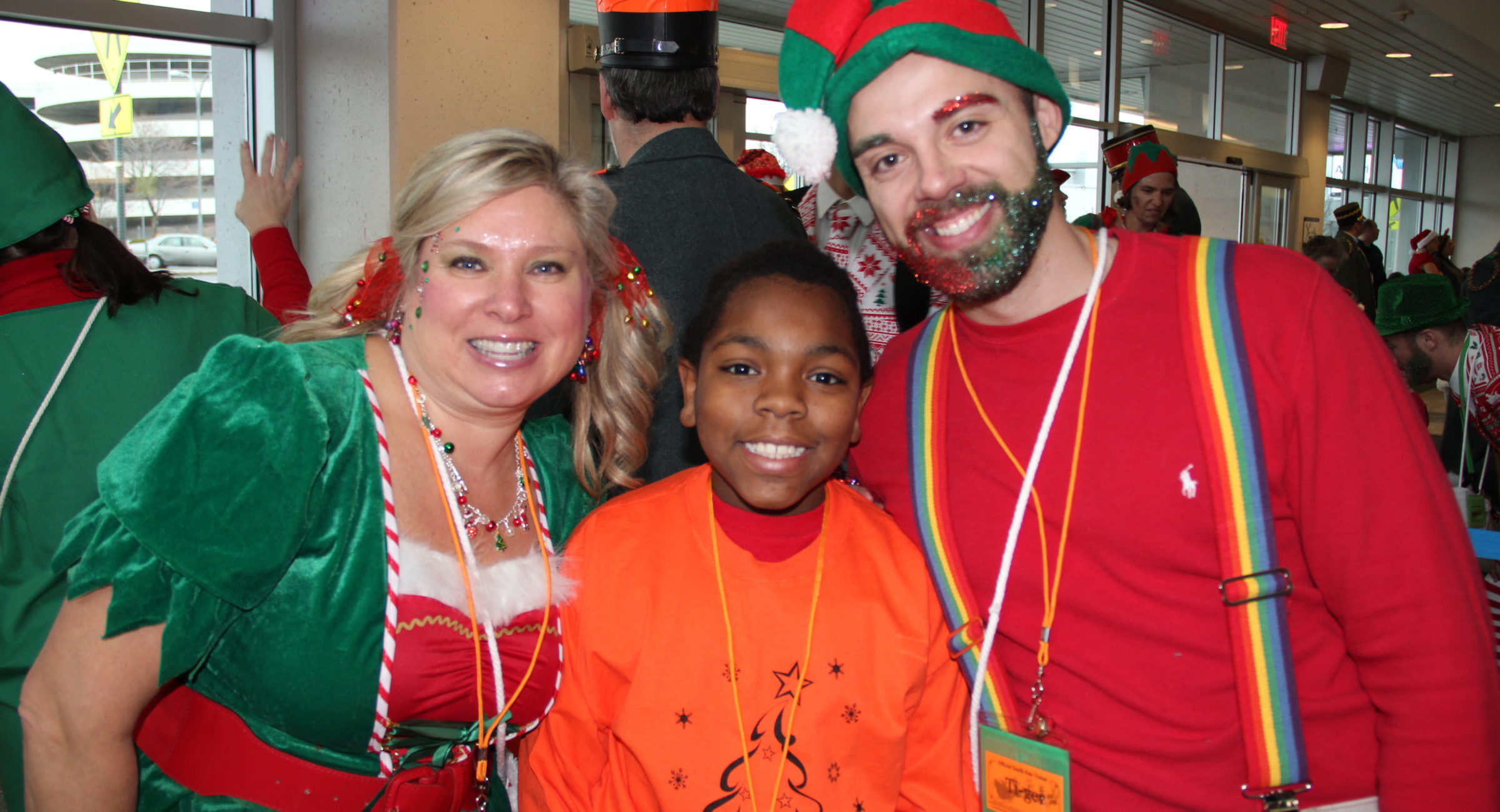 ---
Where is the North Pole?
Seriously, where? It's up there, right at the Iceberg with the scary icicles, over the Gumdrop Bridge, and straight through the Candy Cane forest. You can't miss it! You know .. over yonder!
How long does it take to get to the North Pole?
This is sort of a complicated math question. But, with Alaska Airlines' special winged-sleigh, a couple of Santa-certified pilots, a crew of reindeer flight elves, a whole herd of elves and 65 children with the excitement and magic of Christmas in their heart .. well, it seems like just moments. And, somewhere in that formula, you divide by 7 and multiple by the average temperature of the North Pole City in November. As we said, it's complicated math.
How do I get a child selected or nominated to attend?
Unfortunately, that is not possible. We do not accept direct public nominations of children. Quite simply, we don't have the skills or enough information to properly assess the qualifications of attendance between children. There are other critical factors, but let's just say we leave that task to the professionals! Come on, we're just elves!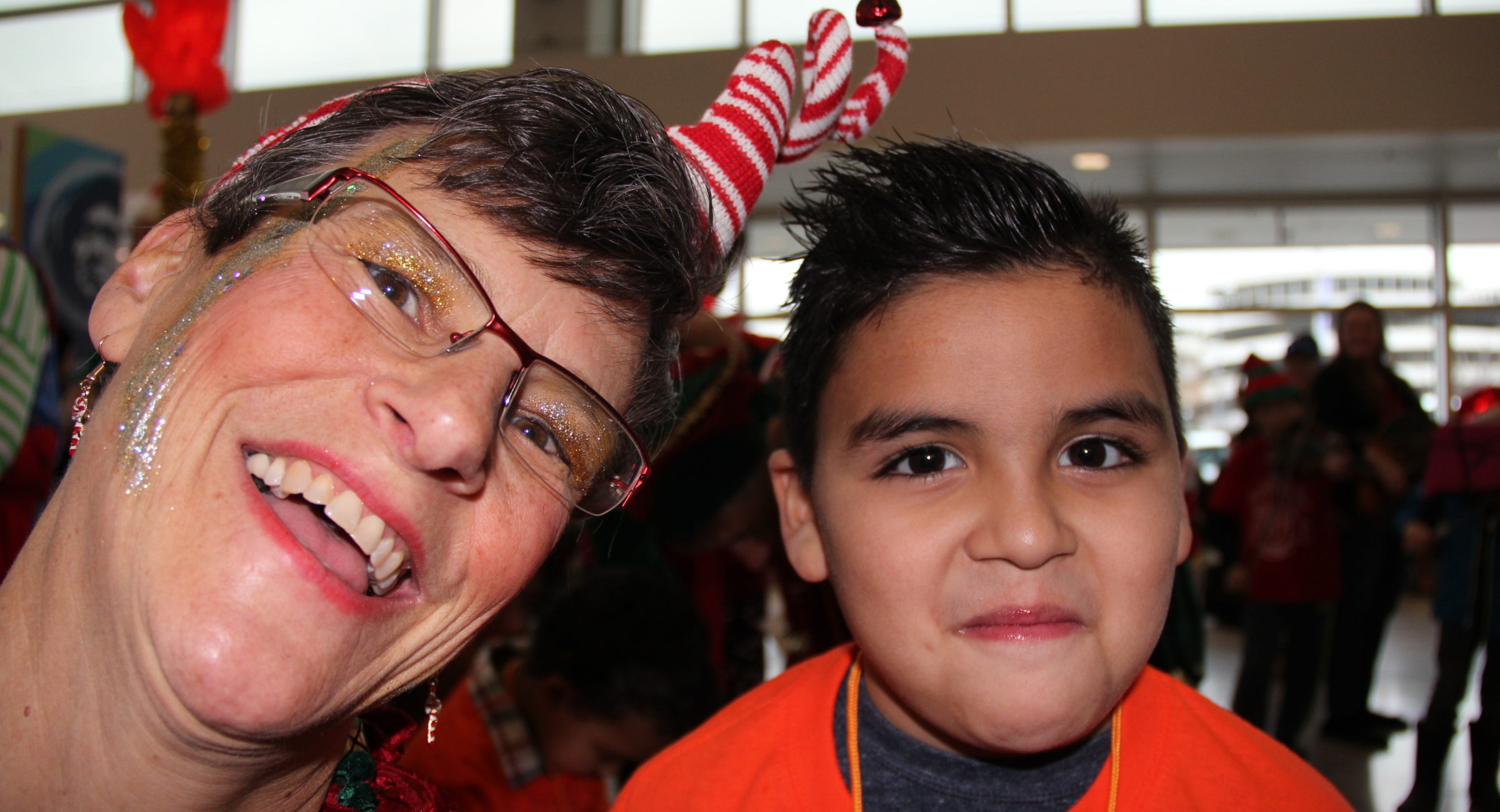 ---
I want to be an elf! What do I do?
Well, we love to welcome our grown-up children to come to the North Pole. While Santa has some high standards, there are just a few main qualifiers to consider first, then go ahead and apply if you'd like:
All Spokane Fantasy Flight 'costumed' volunteers must be:

21 years old
pass a background check
has a valid email account (one per volunteer)
physically capable of jumping, rolling, squatting, sprinting, laughing and being a full-on elf!
not all roles are required to fly, so if you are afraid the the winged Alaska Airlines sleigh .. just let us know. We still need LOTS of elves that would rather ride the reindeer on the ground on this special day!

Volunteer that are interested in assisting with prepping (and un-prepping) the North Pole for the Spokane Fantasy Flight visitors:

16 years old or chaperoned by an adult
pass a background check
has a valid email account (one per volunteer)

All volunteers must comply with all local community health guidelines – determined at the time of the annual event
Volunteers may apply to be registered on our contact list all year long. Our "EVENT ENROLLMENT" period for each year's Fantasy Flight opens in mid-September. Anyone with an active account will receive an email invitation … so remember to keep your information current in our system. While all elves can see you when your naughty or nice .. very few are good at chasing down your latest email address!
Previous attendance or participation in the Spokane Fantasy Flight does not ensure a role each year or even the same role year-to-year. We work diligently to accept all volunteers, but it is not unusual for us to have a waitlist. Don't be discouraged as we do work to clear as many of these as we can prior to the event! Also, it set your expectations properly, it is VERY RARE that 1st-year elf volunteers are assigned as a child escort.
If you'd like to get your name on our contact list …. or validate that your information in our system is still correct. Click the button below

---