2023 Fundraising Campaign
My name is Steve Paul. Many of you know me as Bernie!
I am the Chief Elf Officer, Executive Director, and President of Northwest North Pole Adventures.
We are asking for your generous support to ensure our 27th Spokane Fantasy Flight delivers the love, magic, and memory-making moments at the North Pole for another sixty area under-served children.
Unfortunately, for the children of Spokane Fantasy Flight, anxiety, stress, and the feeling of not belonging due to the misfortune of homelessness can consume their lives.  The necessary levels of security and stability that every child deserves are often denied to these beloved children.
Through the kindness of your support, we will continue to create a magical day of joy, ensuring each child feels treasured and important. Our day of North Pole festivities is intended to remind every child that THEY are the magic we "believe" in.
Our volunteer elves, over 250 in number, discover that they too, receive the gift of a JOYFUL day in their own life's journey.
While we would be honored to deliver this community-supported gift to every child, our mission is to invite children who are of greatest need from Social Agencies in our area. Visit our Agencies link to learn more about the agencies we support.
As we enter our annual cycle of procurement for the big day, as with everyone these days, we are navigating the challenges of rapidly rising costs. We invite and appreciate your partnership to share in our mission of bringing magic and joyful memories to these specially chosen children.
WE ARE ASKING FOR YOUR FINANCIAL SUPPORT!
We offer three options for your consideration.
We offer three options for your consideration.
Spokane Fantasy Flight
Auction & Gala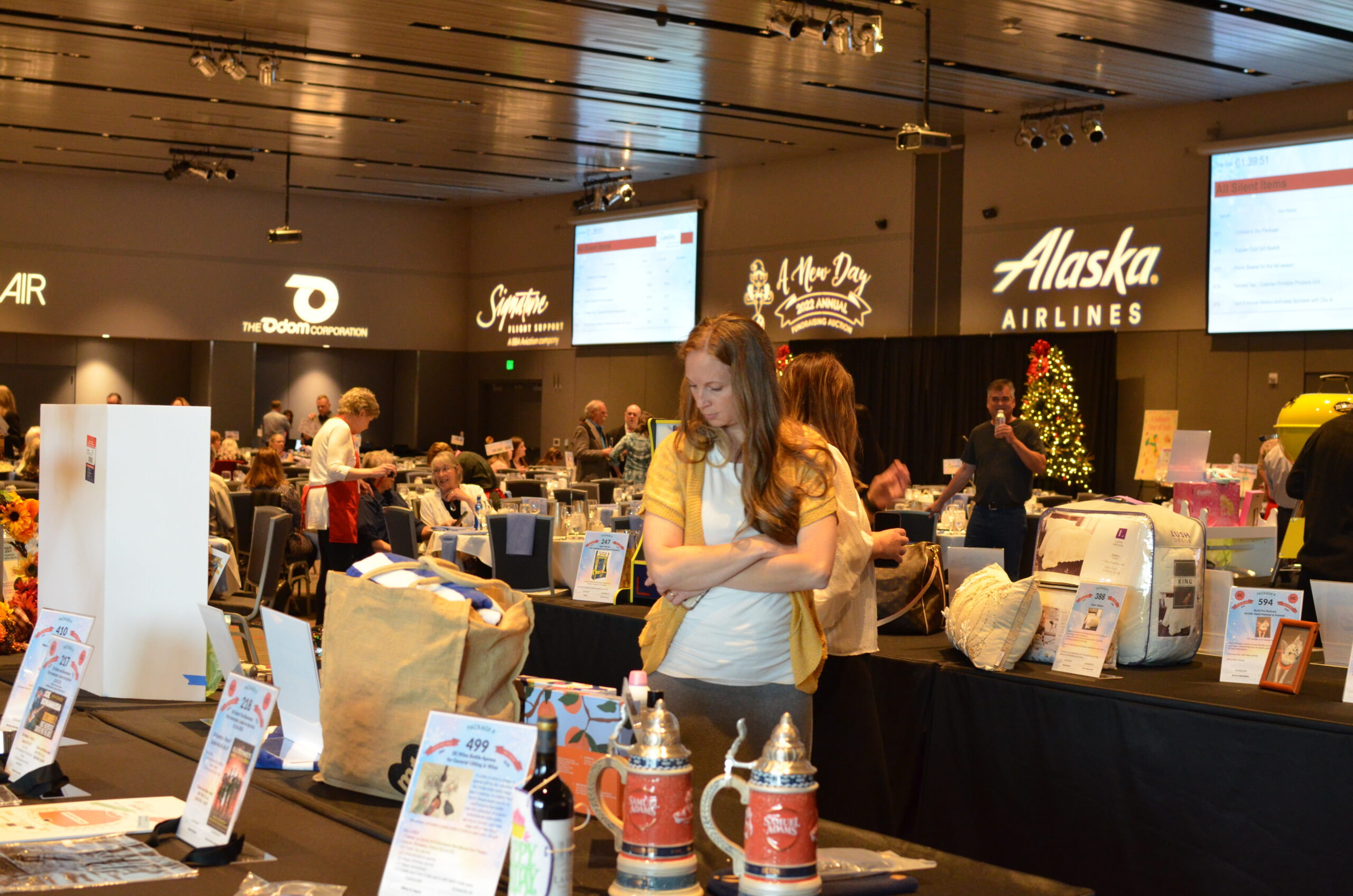 Spokane Convention Center
Centennial Ballroom
Saturday September 23rd
5:00p – 9:00p
PLEASE NOTE
THERE IS NO PAID PARKING THIS YEAR!
September 23rd has MANY activities occurring in Downtown Spokane.
Plan your travel and parking accordingly.
Auction Tickets Options
For even greater support and additional benefits
---
IN-KIND DONATIONS
Spokane Fantasy Flight 2023
SUPPORT US WITH YOUR IN-KIND SERVICES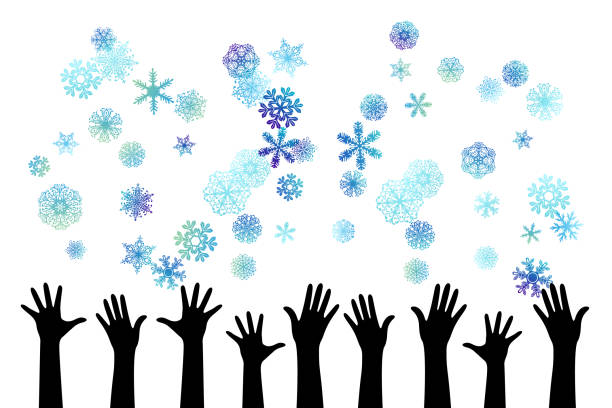 Supporting our adventure with in-kind services or materials

Contact us if you have interest in our event 'wish list'!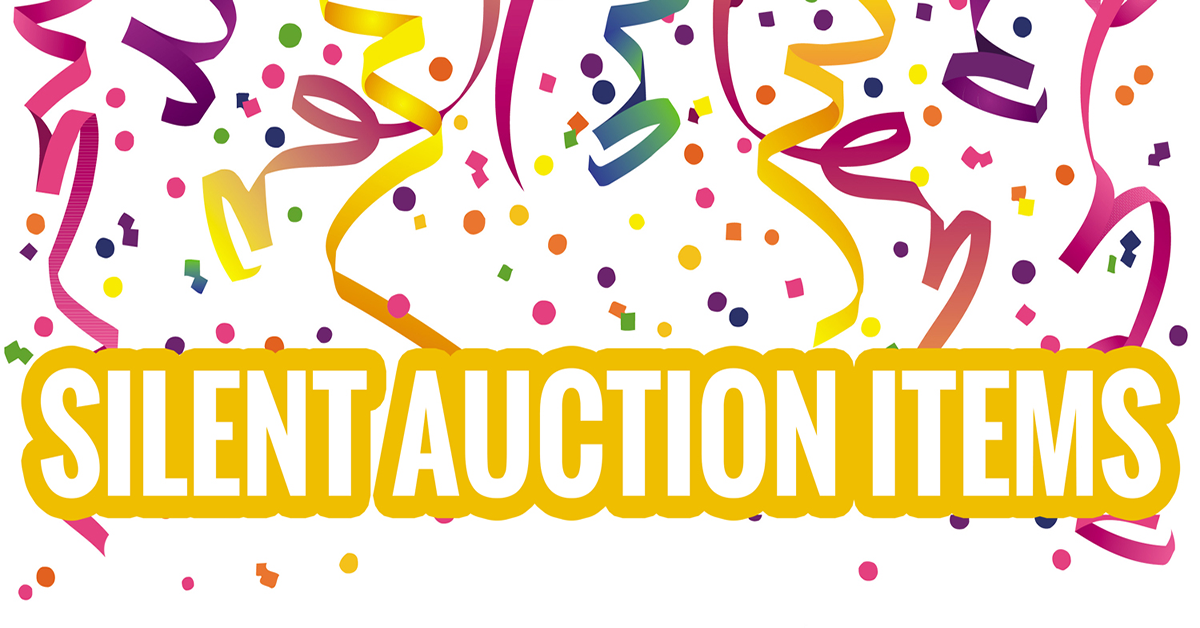 PLEASE consider items for auction in either our SILENT or LIVE Auction
OR
NEW AND EXCITING UPDATES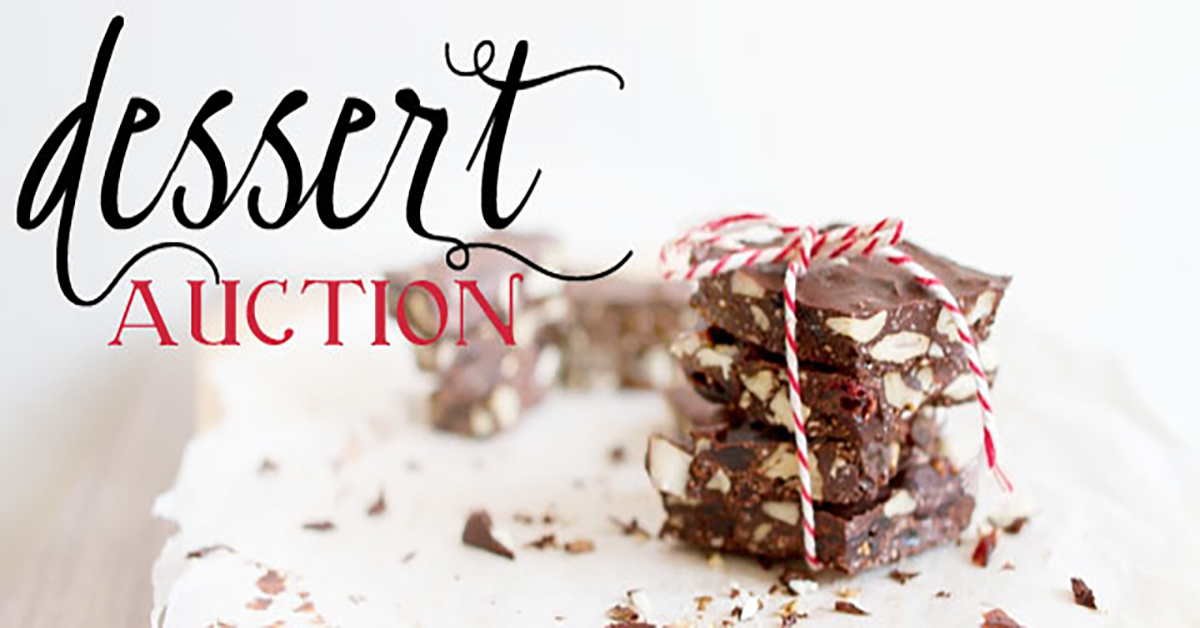 JULY 21 UPDATE:
A fun new addition to our gala highlighting our amazing bakery donors from throughout our region. We will be holding a LIVE DESSERT AUCTION – not a DESSERT DASH as previously communicated.
---
Recently Improved and Secure Mobile Experience
You will create a new account profile when you purchase your tickets
New LIVE CHAT for instant help during the event
New Auction Experiences (group table bidding)
---
HOSTED WINE FOR THE EVENING
RM WINERIES
Alki Merlot 2018
Alki Chardonnay 2019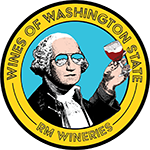 HOSTED BEER FOR THE EVENING
BRICK WEST CUSTOM BREWS
(exact types will be known closer to event)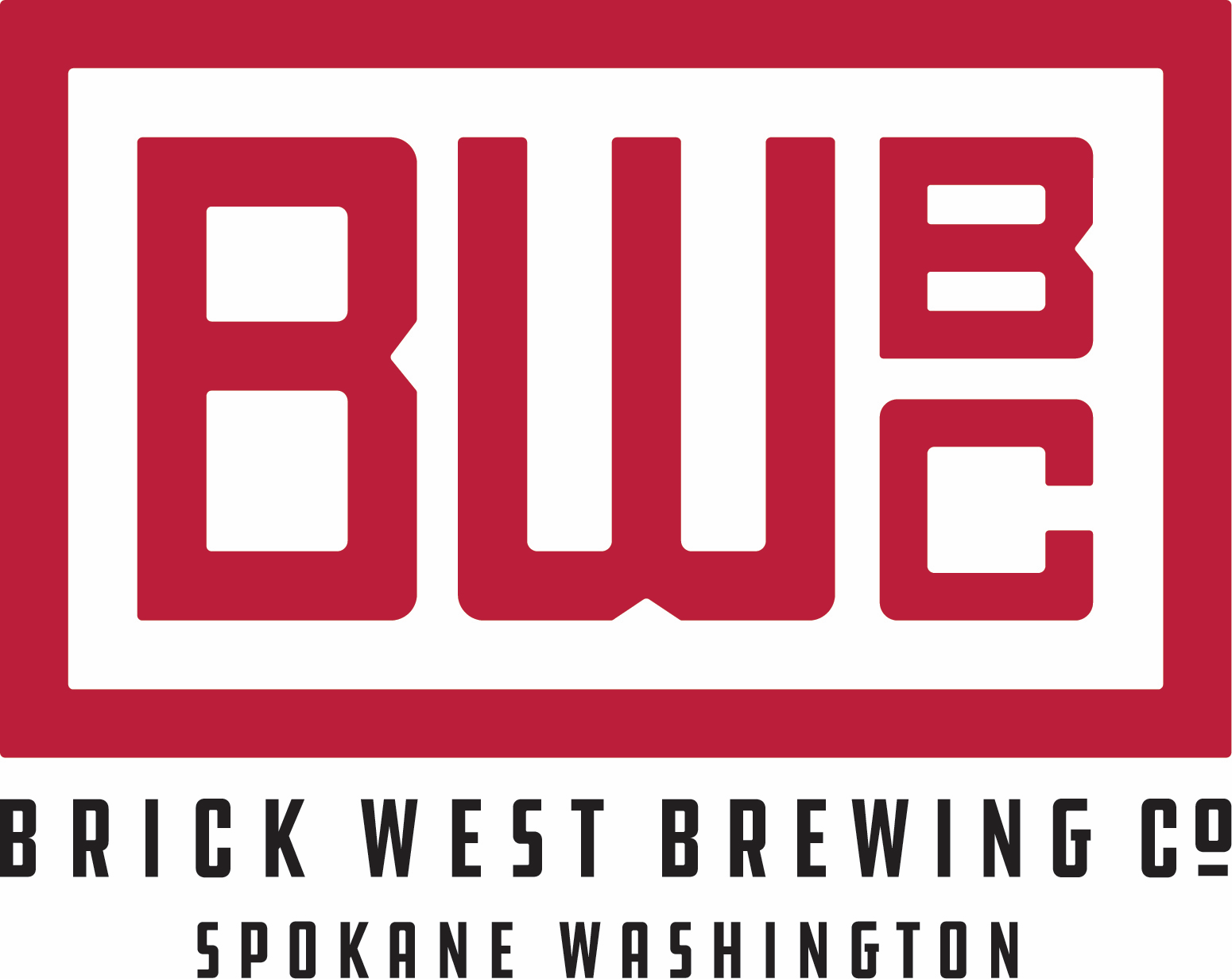 ---
Gala 2023 Menu Update
Asparagus & Prosciutto Crostini with Shallot & Lemon Drizzle
Spinach & Artichoke Tart: Creamy Spinach & Artichoke
Mixed Greens with Heirloom Baby Tomatoes, Cucumbers, Shaved Carrots with a Balsamic Vinaigrette
Meat Choice: London Broil with A' jus with Parsley Buttered Potatoes & Asparagus Spears
Meatless Choice: Fried Portobello Ribs in Smoked Tomato Sauce with Truffle Jus, Yukon Gold Potatoes, Caramelized Cipollini Onions | Spaghetti Squash
NEW FOR 2023
Christmas Dessert Auction
---
DIRECT FINANCIAL DONATION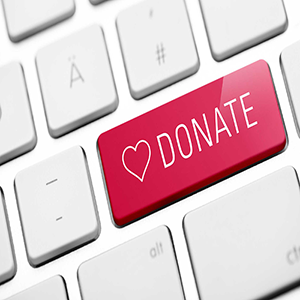 Make your online donations here!
NEW options in 2023
You may now donate anonymously
You may now help us a litte bit more by accepting the offer to cover our transaction fees for processing cards. This lowers our expenses so that we receive 100% of your donated amount!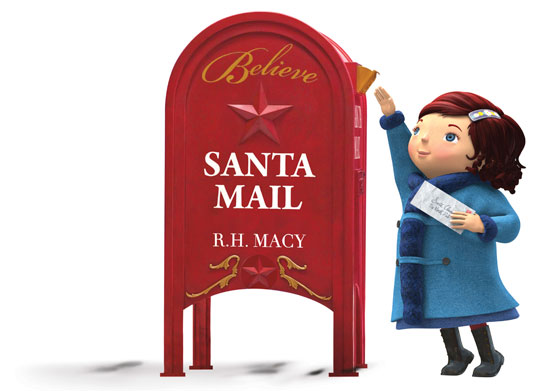 Please mail your donations to: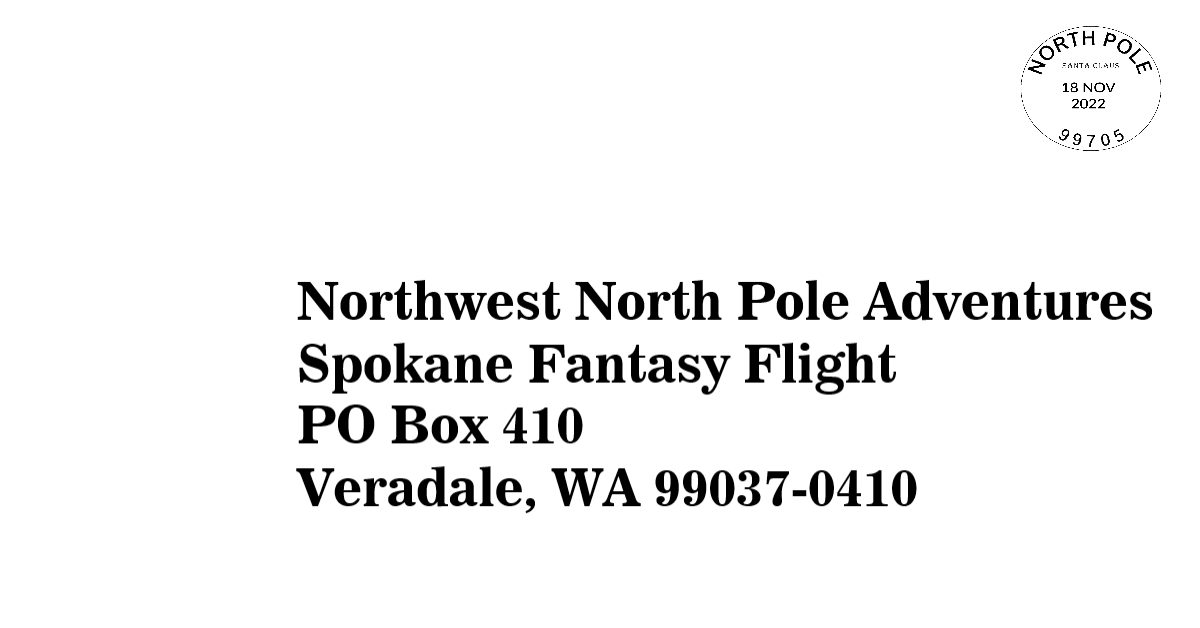 ---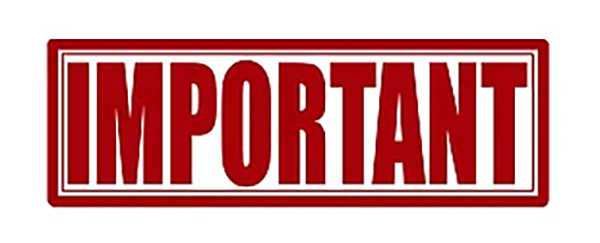 Annual Donor Celebration DISCONTINUED!
Northwest North Pole Adventures'
DONORS CELEBRATION
has been discontinued!
This event was created in 2005 on the Friday evening before the Spokane Fantasy Flight to provide our existing and potentially new donors and supporters a peek into the magic of our North Pole experience created with their support.
In the board's full review, we evaluated these factors:
Escalating costs with falling attendance
Facility and safety risks
Volunteer resource constraints
Our new offering will be private guided tours of the North Pole for our donors (existing and potentially new) by request only.
These tours will enable discussions on every aspect of our event and the planning necessary around the child's journey and experience. Please use the CONTACT US! feature to submit your request!
We appreciate your understanding.
---
In honor and memory donations
In memory of Janice Hotchkiss by Mary Marten
– A –
– B –
– C –
– D –
– E –
– F –
– G –
– H –
– I –
– J –
– K –
– L –
– M –
– N –
– O –
– P –
Wendy Pace
– Q –
– R –
Rotary Club Spokane Aurora Northwest
– S –
– T –
The Blackbaud Fund (matching contributions by Andrea Worley)
The Montessori Central Association
– U –
UKOGF Foundation
– V –
– W –
White's Boot, Inc,
Andrea Worley
– X –
– Y –
– Z –
Abby Zayed