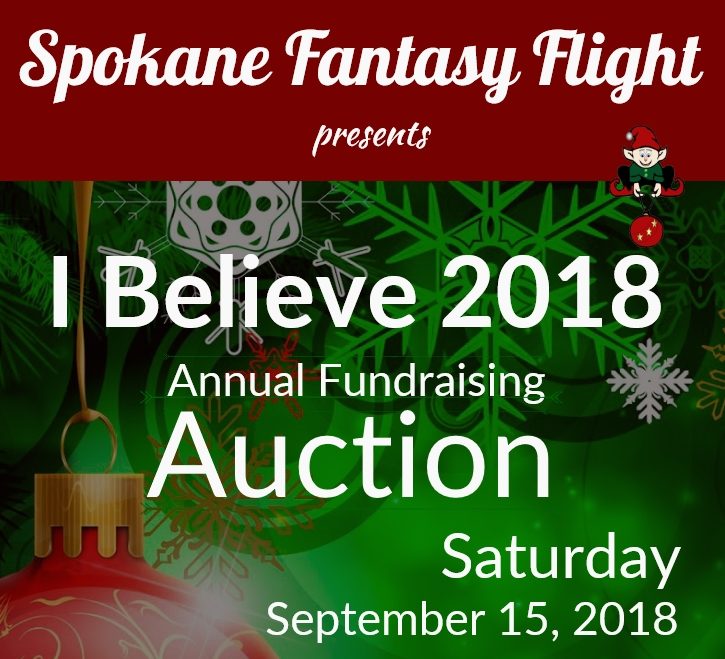 Our I Believe auction is quickly becoming a premiere event .. just like the Spokane Fantasy Flight.
Where else do you see elves .. in Spokane .. in September??
September 15th (Saturday)
5:00p – 9:00p
Spokane Convention Center – Centennial Ballroom
LIMITED Free Parking Available in the Spokane Convention Center Garage
Dinner and Wine Provided (No Host bar available)

I Believe 2018 Auction is our main fundraising event of the year.
Want to help?
Our non-profit operates 100% on donations; either proceeds at our auction or your direct contributions.
As a registered 501c3, your contribution may be considered for tax deduction. As always, consult with your qualified tax professional.
A donation receipt and invitation to our 2018 Donor Celebration (on 12/07/2018)  will be graciously provided.
---
Hugs are Magical
In every hug, you get two!