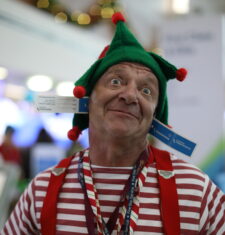 Seesaw
Mark Starr | Vice President & Chief Prankster
Mark Starr | Vice President & Chief Prankster
(509) 483-7460
He is the elf that puts smiles on the shy ones .. he shows the fun of being a child!
Mark Starr | Vice President & Chief Prankster
If there's trouble … he's in it!
If there's chaos … he caused it!
If there's a sad heart … he mends it!